Noon Duty Needed. Santa Fe Public Schools is looking for Noon Duty support! Part-time, paid position that offers a great opportunity to support your neighborhood school! Both lunch duty and playground duty are available! To apply, visit
https://bit.ly/SFPSNoonDuty


The Santa Fe Public Schools wants to ensure each student has a device they can use both at school and at home for the upcoming school year and the first day of school for most students is Wednesday, August 17, 2022. Students in Pre-K and kindergarten will use iPads, students in grades 1 through 12 will use Chromebooks. There are just 3 days remaining for students to stop by the Technology Drive Thru to complete device exchanges or new device pickups. Today (08/12/2022): 9 AM to 5:30 PM Monday (08/15/2022): 9 AM to 5 PM Tuesday (08/16/2022): 9 AM to 5 PM The Technology Drive Thru is located at 2516 Cerrillos Road. The street to the Technology Department is next to the skate park on Camino Carlos Rey. - Students NEW to Santa Fe Public Schools should come to the Technology Drive Thru to pick up their new iPad or Chromebook. - Students who were in kindergarten last school year and will be in 1st grade this school year, need to exchange their iPad for a Chromebook. They must bring their iPad and charger for the exchange. - Students who will be in grades 2 through 9 this school year, need to exchange their old Chromebooks. They must bring their old Chromebook and charger for the exchange. - Returning students, who will be in grades 10 through 12, will NOT need to exchange their Chromebooks. On the day of device exchange or pickup, a parent/guardian must be in the vehicle with a valid driver's license or other official photo ID along with your child's Santa Fe Public Schools Student ID Number. Please call 505-467-4357 should you have any questions. Please note that the Drive Thru will be closed each day from 1 to 2 PM. Additionally, the Drive Thru will shut down early in the event of inclement weather such as thunder, lightning for the safety of families and staff.



Staying within the downtown area - our airship sends down some rope tethers to connect and learn about Wood Gormley Elementary School. This institution opened in 1926 and was named after two people: grocer and school board member Frank F. Gormley and James A. Wood, one of the district's first superintendents. Wood Gormley was honored in 2017 as a prestigious Blue Ribbon School by the U.S. Department of Education, affirming the hard work of students, educators, families and the community in creating a safe and welcoming school where students master challenging content. A major part of this is the intentional use of best practices strategically planned to teach the whole child including research based literacy, math, science, social studies, and social/emotional learning. As for programs and clubs for students - Wood Gormley excels in creative choices that service any child's imagination or passion such as: --5th grade Upstart Crows Musical Theatre --6th grade Band --Robotics/Tech Club --Outdoor Club --Yoga --Dance --Youth Symphony strings program --After school tutoring --Basketball --Cheer team --Swim team --Volleyball team --First Serve Tennis Program --Chess Club --Scripps National Spelling Bee --RoboRave technology competition --School Garden Though the school has a bit of an arts-centric feel, Wood Gormley Elementary always excels in Core Competency and annual tests. You don't get ranked one of the Blue-Ribbon Best Schools in the Nation for not being exceptional.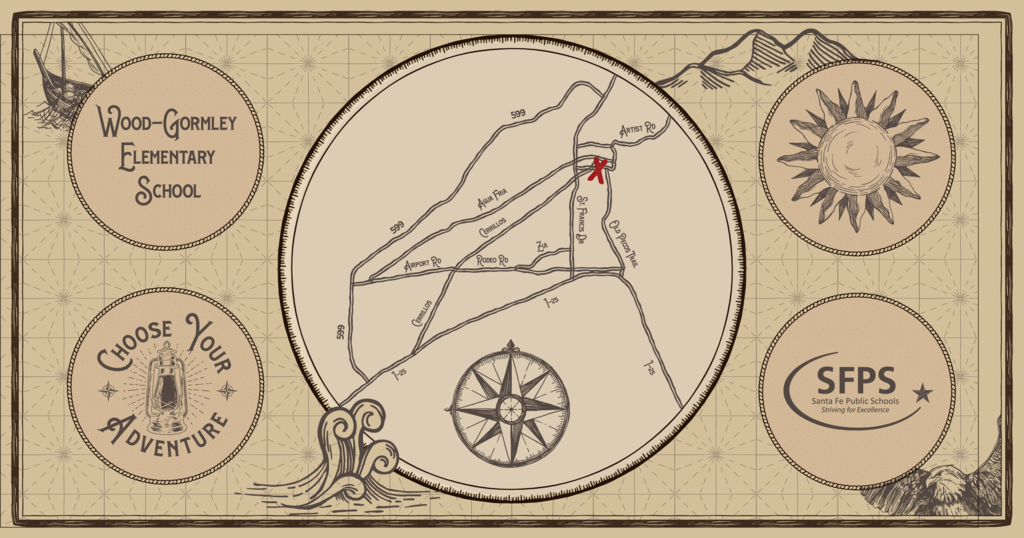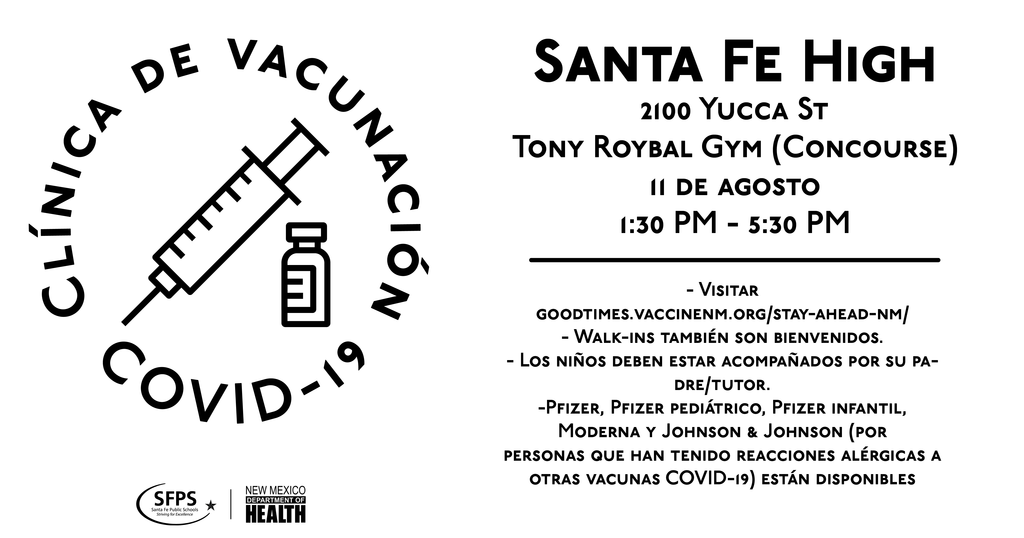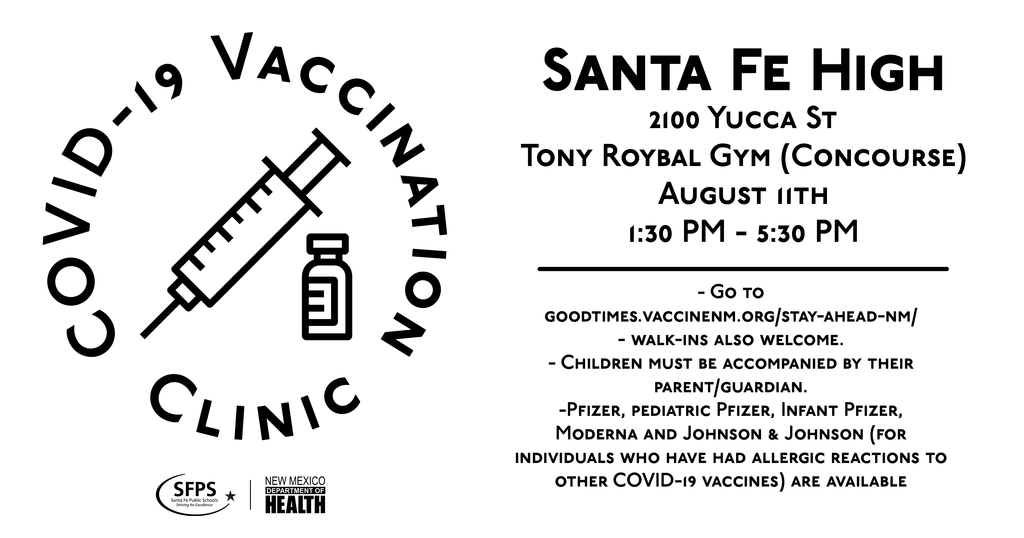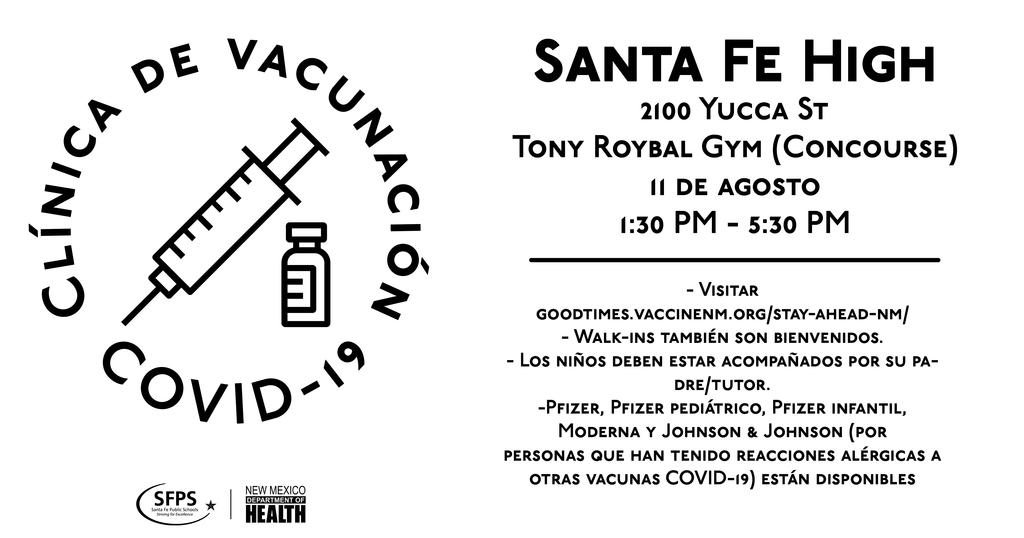 The Board of Education is looking for your input on the redistricting of school board member boundaries! This is NOT the rezoning of schools, the change is only to the boundaries of school board members. Learn more:
https://www.sfps.info/o/sfps/page/redistricting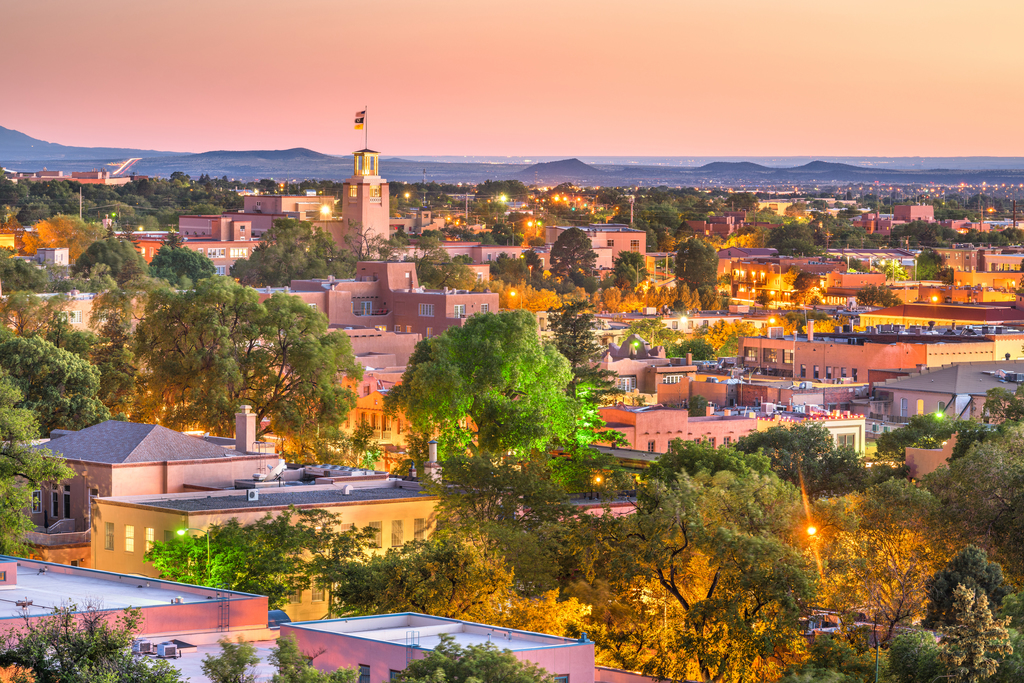 Santa Fe Public Schools has so much to offer. Let us take you on a Journey Through SFPS. Over the next six weeks, we are going to travel across Santa Fe, making a stop every day at a destination (school) to show our voyagers (students) what makes each destination special. Come along for the journey, and Choose Your Adventure at Santa Fe Public Schools.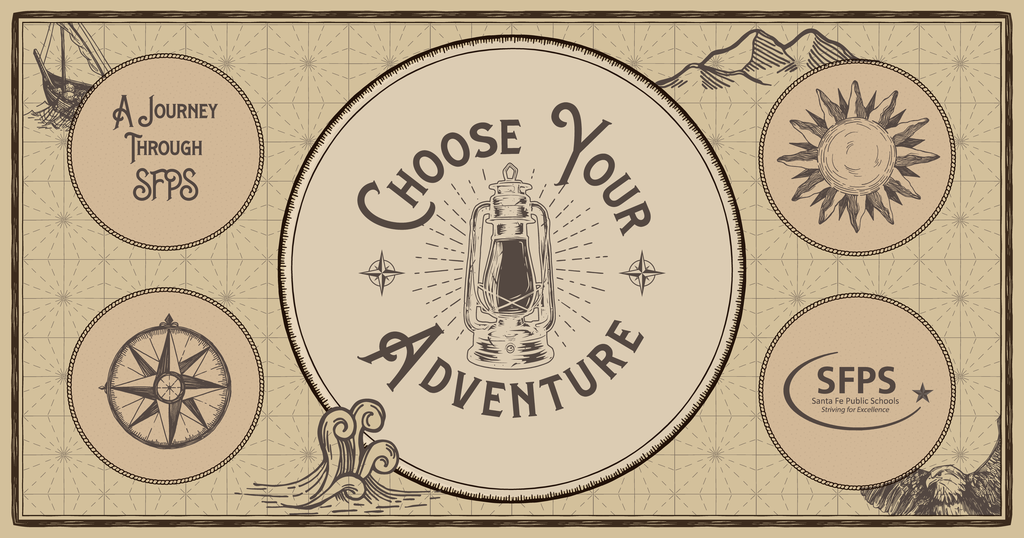 Wondering what the Air Quality Index is or where the smoke in the air is coming for? You can find out here:
https://fire.airnow.gov/#

Wood Gormley Elementary School's Artsapalooza - showcasing student arts and crafts, was an inspiring success with a generous addition! The event coincided with a supply drive to help fellow New Mexicans affected by the terrible fires this year. They've collected two large loads of food and supplies, one sent to Glorieta for displaced families, and the other to support pets rescued and boarded at the SF Rodeo Fairgrounds! Donations are still being accepted throughout the week!

HAPPY MOTHER'S DAY TO ALL MOMS!!! SFPS celebrates your tireless support, sacrifices, and love! We thank you!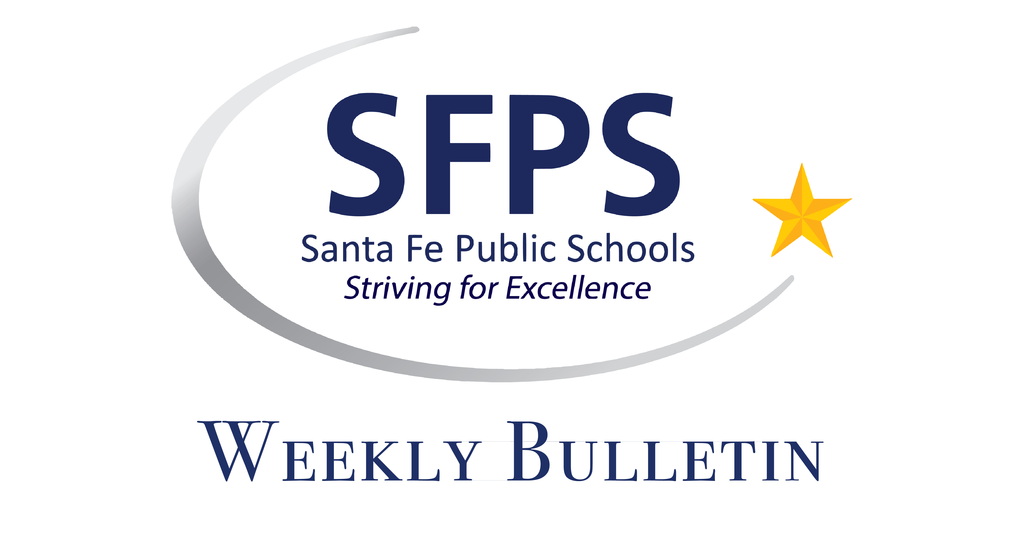 We are loving the new app! Access documents, news updates, and even emergency notifications, right from your pocket! Have you downloaded it yet? Download for Android:
https://bit.ly/3JmeZhA
Download for iPhone:
https://apple.co/3v3qvt5

Expecting an email from us but haven't gotten it? Check your Spam folder! Occasionally our PreK Lottery, K-12 Lottery and Registration emails end up in Spam folders, so make sure you double-check! If you need further help, call 467-4111!

Do you have a teacher or educational support professional (ESP) that you can't stop talking about? Are they are just so exceptional, you want the world to know about them? Nominate them for Teacher of the Year or ESP of the Year! Nominations are accepted until April 25th. Nominate here:
www.sfps.info/page/teacher-and-esp-of-the-year